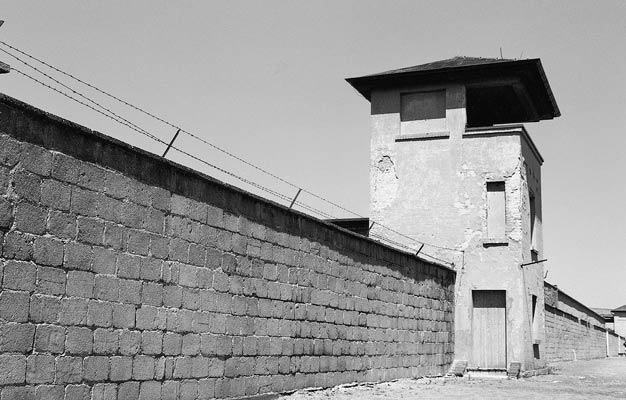 Sachsenhausen Walking Tour
Sachsenhausen tur pe jos în afara Berlin este un tur vă veți aminti. Aici zeci de mii au pierit în mâinile naziștilor în timpul al doilea război mondial. Rezervări de bilete pentru Sachsenhausen Memorial afara Berlin aici.

Sachsenhausen a devenit un teren de antrenament pentru SS și site-ul de sediul central al întregului sistem lagăr de concentrare. După ce naziștii au fost învinși, sovieticii folosit Sachsenhausen ca o tabără pentru propriile inamici politici - mai multe mii au fost de a pieri în următorii cinci ani.

Ghizii nostri calificati va aborda cu respect următoarele subiecte de pe acest vizită la Sachsenhausen:
De ce Sachsenhausen și sistemul de lagăre de concentrare au fost stabilite de către naziști.
Cum condițiile în tabăra înrăutățit în 1939 (vizita barăci în care multe dintre miile de prizonieri evrei trimiși în tabără după așa-numita "Noapte de cristal").
Cum SS utilizat complexul de executie la Sachsenhausen pentru a comite acte de ucidere în masă, inclusiv uciderea a 10.000 de prizonieri de război sovietici în 1941.
-Cum Unii prizonieri evrei au supraviețuit de lucru în atelier fals, falsificare de milioane de lire sterline.
Cum sovieticii transformat Sachsenhausen intr-o tabara speciala pentru propriile lor dușmani de după război, care au în închisoare, și soarta acestor prizonieri.
-Si În cele din urmă, modul în care regimul est-german manipulat istoria taberei pentru propriile scopuri.

INFORMAȚII IMPORTANTE:
- Turul este în limba engleză.
- Durata este de aproximativ 6 ore inclusiv. cu trenul la și înapoi de la Sachsenhausen.
- Turul este pe aprilie-octombrie .: marți și joi, vineri, si duminica la 10:00. Noiembrie-martie: Mar, vineri, si duminica la 10:00.
- Turul începe în afara Restaurant Weihenstephaner, Neue Promenade 5, 10178 Berlin. (Vizavi de Hackescher Markt S-Bahn Station)!
- Deoarece acest turneu inclus. o plimbare cu trenul, va rugam sa aduceti un ABC bilet de transport public sau cumpara unul din ghidul (2013 Pret era € 3.20).
- Preț Tineret este pentru toți sub 26 de ani.
- Copiii sub 12 ani este gratuit în cazul în care sunt împreună cu un adult plătitor.
- Turul este pe ploaie sau soare! Deci, vă rugăm purta haine și încălțăminte în funcție de vreme!
- Nu există nici o mâncare sau băuturi inclus. in pret!
- Deoarece nu există posibilități limitate de a cumpăra alimente și băuturi în interiorul Sacsenhausen Memorial, va sfatuim sa aducem ceva cu tine.
- Turul nostru la Sachsenhausen Plimbare se termină la Berlin Hauptbahnhof.
Ticket categories
Children under age 12 are free when accompanied by a paying adult. Youth tickets are available for people under 26 years old.
Opening hours
25. martie-octombrie, în fiecare zi, la ora 10:00. Noiembrie - Martie: Mar, vineri, si duminica la 10:00.
What's not included?
As there are limited possibilities to buy food and drinks inside Sachsenhausen Memorial, we advise you bring some with you.
Book now
Fantastic:
4.4
– 53

reviews
Opening hours
25. martie-octombrie, în fiecare zi, la ora 10:00. Noiembrie - Martie: Mar, vineri, si duminica la 10:00.
Directii
Sachsenhausen Walking Tour
Address
Neue Promenade 3 10178 Berlin
English helpdesk

+44 20 3870 3444
Need help with your booking? We will gladly answer your questions.